UMAGE Eos ceiling lights
114,50
Free
Product Name
(worth 0,00)
__doubleclick-and-scroll-to-zoom
__doubleclick-and-scroll-to-zoom
__doubleclick-and-scroll-to-zoom
__doubleclick-and-scroll-to-zoom
__doubleclick-and-scroll-to-zoom
__doubleclick-and-scroll-to-zoom
__doubleclick-and-scroll-to-zoom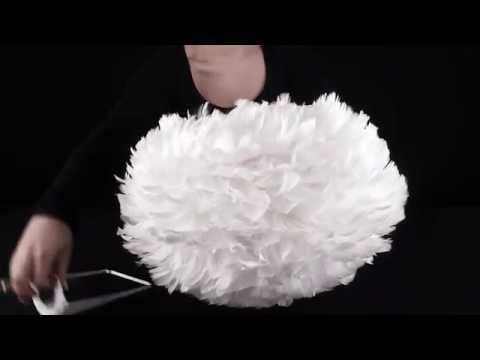 1/8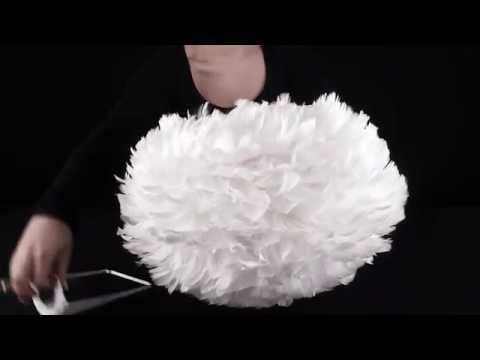 +3
Zoom the picture
Product description
Each lamp is unique
A ceiling light of goose feathers, is something you do not see every day hanging in other people's houses. This lampshade of UMAGE gives you a unique design addition to your interior. Because these lamps are made of real goose feathers, every lampshade is slightly different. The feathers give the lamp a soft, chic look that stands out both in modern and classic interiors.
Pay attention! This lampshade is delivered without the lamp socket. Accessories such as a lamp socket or tripod are available separately in our shop.
Lampshade of goose feathers
The goose feathers which are used for the UMAGE Eos, are a residual product from the food industry. These feathers would otherwise be burnt and pollute the environment, but this way they get a new destination. None of the used feathers originating from poorly treated geese. The law says that UMAGE - like other major retailers - must document where the geese and feathers come from. So you can simply enjoy this elegant pendant lamp, which was made in an environmental and animal friendly manner.
Easy to keep 
dust-free
Doesn't this lamp get easily dusty? There is a simple solution to get rid of the settling dust. By pointing a hair dryer at the lampshade, you can clean the lamp in an easy way. This lampshade is made for E27-light bulbs. In addition, the cable set - which you will have to purchase separately - is fire resistant and CUL approved.
Available in different versions
The UMAGE Eos ceiling light is available in many different versions. You can choose from various colours and sizes, but not all colors are available in the same sizes. In the chart below you can see what options you can choose from:
| | |
| --- | --- |
| Kleur | Formaat |
| White | 20 × Ø35 centimeter |
| | 30 × Ø45 centimeter |
| | 40 × Ø65 centimeter |
| | 45 × Ø75 centimeter |
| | 70 × Ø110 centimeter |
| Beige | 30 × Ø45 centimeter |
| | 45 × Ø75 centimeter |
| Gray | 30 × Ø45 centimeter |
Reviews about UMAGE Eos ceiling lights
At this moment there are no reviews for UMAGE Eos ceiling lights.
We would appreciate your review for UMAGE Eos ceiling lights.
Not only would you help others with your experiences, but you also have a chance to earn shopping credits from Frank .
Write a review and help others
Similar products
I want this one
UMAGE Eos ceiling lights
114,50
114,50
Free
Product Name
(worth 0,00)